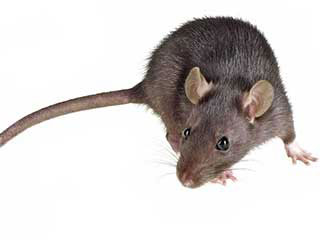 Rats and mice have a way of getting in and around your home no matter how hard you try to keep them out. The problem: they bring a wide range of germs and bacteria along with them. You can rely on the experts at Attic Cleaning Beverly Hills to use the most humane methods to clear them from your home, and keep them out.
Why Are Rats And Mice A Hazard?
If you have rodents in your home, chances are the first time you'll notice them is through the damage they've caused. Clothes, electronics, even walls and furniture – rats and mice can destroy them all. But over and above sheer destruction, these rodents can also bring a variety of harmful germs and viruses to your living space through saliva and droppings all over your carpets, furniture and even food. Don't be assured by the idea that it's only "one or two" of them: rats and mice breed rapidly, especially when they feel they have found a plentiful food source, such as a kitchen or pantry!
Yes, They Come Back
Have you had a rat or mouse problem before? You may be vulnerable to more of the same. By the time they've made themselves known to you, they've spent days or weeks burrowing holes under your floorboards to get there – and those crevices are still there, making it easy for them to return. To truly rodent-proof your property, you'll need to plug these areas. Our experts have enough experience to think like rodents: we know where they like to go, and we know where to find them.
Our Humane Methods
We believe that the safe, humane removal of rats and mice is not only the ethical thing to do - it's also the most effective method. Varieties of poison can spread toxins to areas where children and pets are likely to play, and into the air, creating an unsafe environment. Traps are also counter-productive, leaving an unhygienic trail of dead rodent bodies littered around under the floor. Our humane traps and emphasis on persistent searching yields far better, safer results.
Call Us Today!
Have you seen a rat on your property? Call us now for an assessment of the problem – we will give you an accurate idea of the removal measures you require.